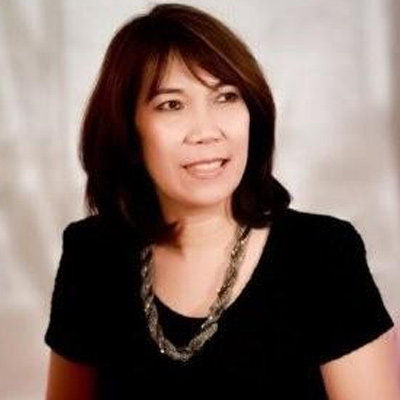 Phoebe G. David
CEO & Founder, Brazaville Beach Resort & ABWCI Country President, Philippines
A graduate of Bachelor of Science in Commerce major in Accounting with specialize fields in Computer science. And graduated Cum Laude in Executive Master in Business Administration.
She had lived in Philippines and in France, expatriated in Malawi, Equatorial Guinea, Chad, Philippines, Bangladesh, Egypt and Nepal. The longest of which is Dhaka, Bangladesh for 11 years where she worked as School administrator in the French International school for 4 years and 5 years in the American International school Dhaka. She had been an administrative consultant as well in French International School in Kathmandu. As expat, she simultaneously oversee the running of her business in the Philippines.
With the advent of technology, she used to create webpages for their travels and family events and evenutally created her own website for Brazaville Beach. She was the first who created the first Cyber Café in her city of birth until she adapted to digital business and digital marketing, that includes not only email, social media, and web-based advertising, but also text, facebook page and multimedia messages as a marketing channel to capture her global audience and guests. She has partnered with online platforms like Agoda, Booking.Com and Expedia and other suppliers.
In her expatriated life, she was an active member of different International Organizations that focus on social welfare projects and humanitarian aids. She was member of the Board for United Women's Association in Dhaka and had been chairman of Hospitality and Fund Raising Committee. She continues her philanthropic journey in between expat life, travels, business and family time.
Currently, member of the board of Directors of Bacolod Sampaguita Lion's Club in Bacolod City and is the Country president for Philippines for ABWCI
In all her global experiences as a career woman and living an expatriated life, she has juggled works and motherhood with great focus and passion together with her husband who is with the European Commission Delegation in Kathmandu. She has two wonderful kids, the eldest daughter, already a resident doctor and her son, a graduate in Hospitality and Tourism Management from Florida International University and currently working with Accord hotels.
In the diversities of her life as an expat, she has earned different experiences that helps her in having the confidence in what she does. Not to discount her interpersonal skill, cultural compentency, languages for communication, computer skill, her management and leadership skill, she believes, she will always have room for anything worth achieving.