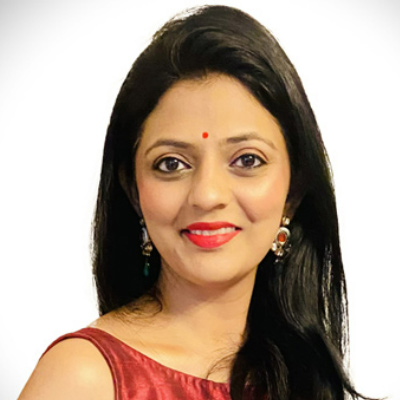 Ektaa Sibal
India's number one Inner-self Transformation Specialist International Meditation Expert @Global Executive Leadership Coach and Gifted Energy Healer
"I inspire and mentor individuals to transform their lives to create a life that can give them best of everything!"
Ektaa believes and follows this philosophy with an inside out approach. She believes that Transformation happens from inside and she works on that inner mind to bring that positive transformation.
Ektaa is a renowned International Speaker, an International Meditation Guru, a Global Wellness Coach, award winning India's #1 Inner-Self Transformation Specialist, and a Globally recognized Gifted Energy Healer. She recently also got Appointed as the National Wellbeing Advisor to Shipping Corporation of India - Govt of India Enterprise.
Ektaa for more than 15 years is promoting Wellbeing through Inner-self Transformation, Mindful Meditation, Spirituality and Holistic Well-being in all dimensions. She is a certified Wellness and Life Coach and has had several events in India and abroad across Europe, US & UAE.
She Authors her own Column "Discover to Uncover" by Ektaa Sibal on Times of India and has had the opportunity of closely sharing her views on Wellbeing with various dignitaries such as Ambassadors' of various Countries.
She works by transforming individuals on a physical, emotional, mental and spiritual level bringing the body, mind and soul into balance and harmony. Ektaa has transformed lives of many Individuals, Business Leaders, Professionals, Top Global Executives, Industrialists and Active Political Leaders of the Country.
Want to know more about Ektaa? Just drop her a message!