The Next Wave of
TRANSFORMATION
in Healthcare with Artificial Intelligence
The Next Wave of

TRANSFORMATION

in HealthCare with Artificial Intelligence
Artificial intelligence, a recent innovation has revolutionized the way industries work these days. Healthcare has not remained untouched by the applications of AI. With an increasing remote working environment, AI has given its fruits to the healthcare sector as well. Covid added to the need for AI.
AI eases reading medical patterns of the patients to provide them with better health services.
In the health care industry, AI-enabled solutions can provide immediate returns through cost savings, new product development, and better consumer engagement. We shall explore how healthcare groups can scale up their AI investments by pairing with a robust security and data governance strategy.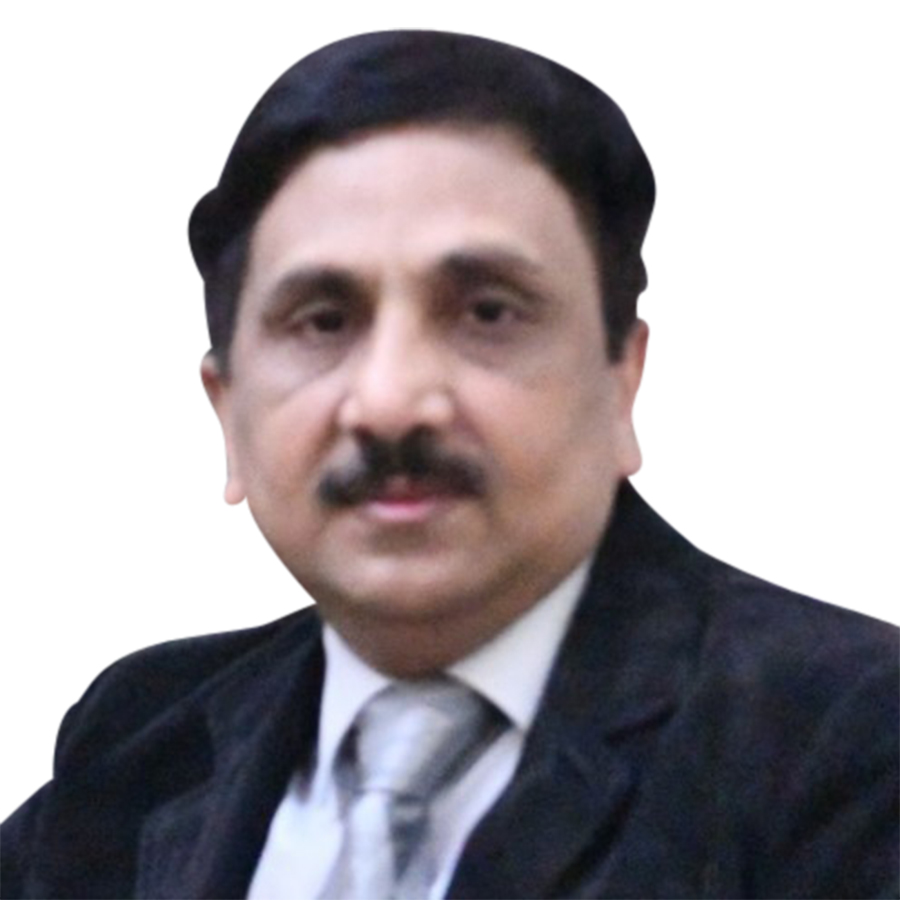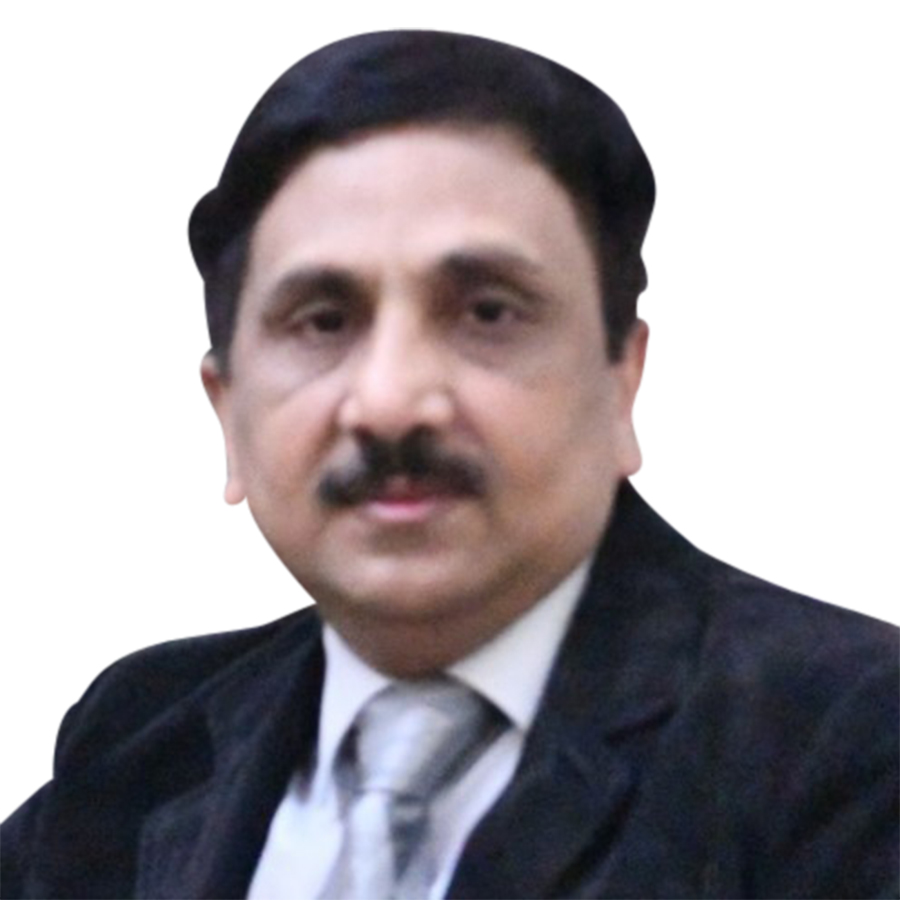 Head IT Health, AIIMS
DR. Sushil K. Meher, is heading health IT group at AIIMS (All India Institute of Medical Sciences, New Delhi, India) for last 30 years. He is also heading the Technical group for making a paperless and filmless intuition. He was Honorary Jt. Secretary is IAMI during 2010-11 and Honorary Secretary during 2012-13 and President of IAMI (Indian Association of Medical Informatics) during 2014-2016.
Dr. Meher is recognized as a leader in Hospital Digitization and Biomedical Informatics that provides scientific foundation for models of decision-making in health care and for medical education.
His research interests include competent performance in the workplace, team decision-making, Processing Re-engineering, Clinical Research Informatics, Telehealth ,Mobile Health, Public Health Informatics, PACS, Patient Safety and Medical Errors, Human-Computer interaction, big data analytics in health-care domains.
Currently he is working in AI in oncology project funded by MEIT and nodal officer for SNOMED CT project (under MOHFW) implementation in AIIMS, New Delhi. He is supervising data center Management, DR and Business continuity, Network infrastructure and IT security of AIIMS. Technical Expertise in Digital Technologies: AR/VR/MR, IOMT, RPA, AI in big Data Analytics, Operation Technologies and processes connectivity and collaborative Management.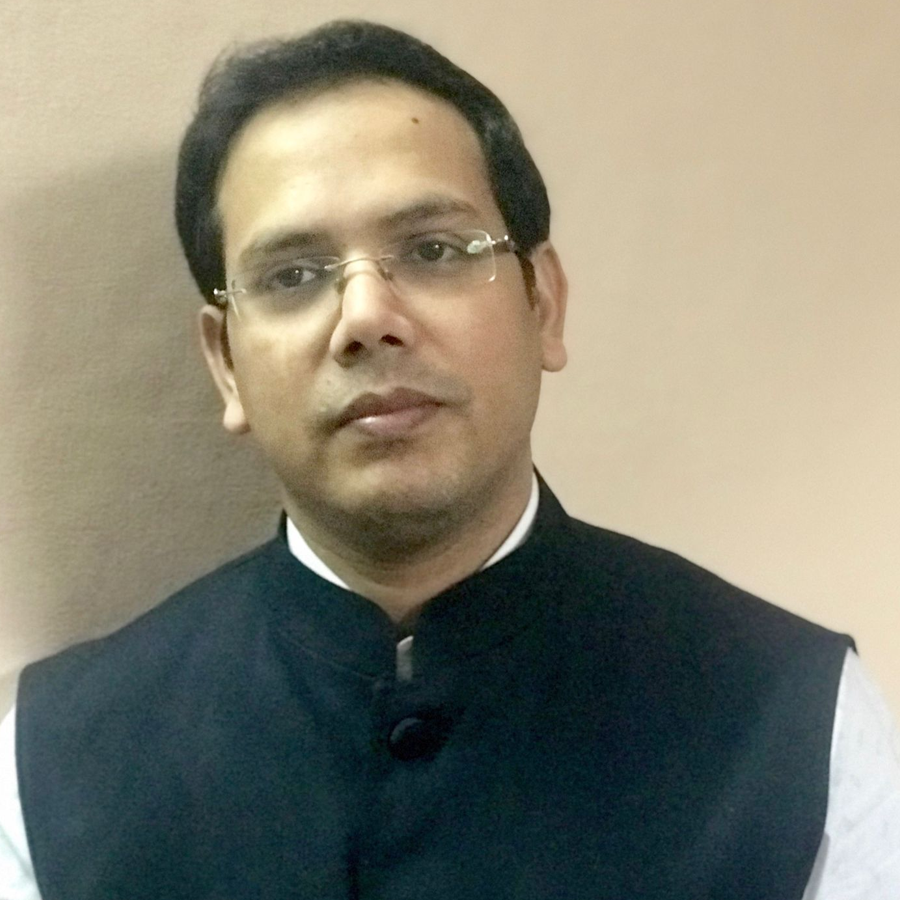 Clinical Lead and Senior Consultant, Dept. of Hepatology, Gastroenterology & Liver Transplant, Naryana Superspeciality Hospital, Gurugram (Haryana)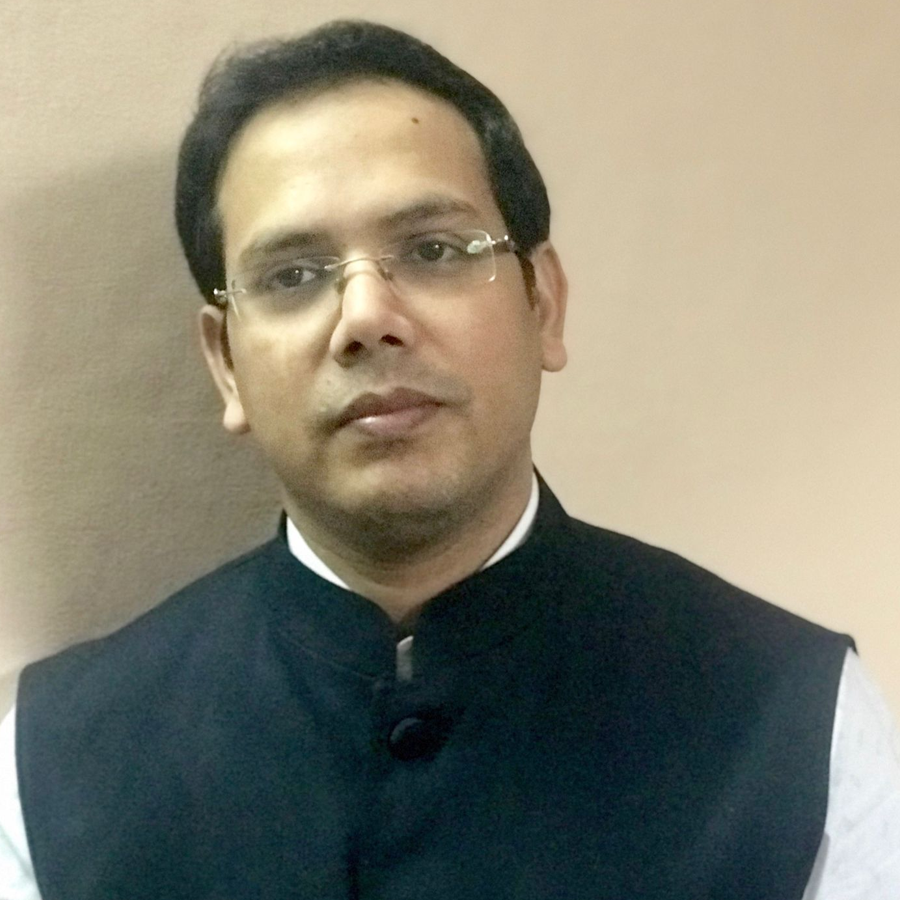 Clinical Lead and Senior Consultant, Dept. of Hepatology, Gastroenterology & Liver Transplant, Naryana Superspeciality Hospital, Gurugram (Haryana)
Dr Ashok Choudhury currently works as Head of Gastroenterology, Hepatology and Liver Transplantation at Narayana Health Gurugram. Also Honorary Professor of Gastroenterology and Hepatology at KIMS Bhubaneswar.
Previously he was Associate Prof of Hepatology and Liver Transplantation at Institute of Liver and Biliary Science (ILBS) New Delhi. He is a hepatologist, transplant physician and a clinical researcher using both pre-clinical and translational studies.
He was awarded fellow research by American Association for Study of Liver Disease at Boston in 2014, Young Investigator Award by International Liver Transplant Society in 2016 at Seoul and also by Asia Pacific Association for Study of Liver in 2017 at Shanghai.
His academic activities were appreciated globally with best abstract.
He had a plenary presentation, bursary awards by European Association for Study of Liver (EASL) and was covered by the WebMD magazine in Europe. He was instrumental for the success of the largest research network of Asia Pacific (AARC) on Liver Failure, also the Principal Investigator for the Global Study on Liver (CLEARED study) and the Asia Pacific study on COVID and liver injury (APCOLIS study).
He is very much into social activities and has been awarded by Governor of Odisha with Kalinga Bharati Seva Samman 2018, by Union MSME minister with Jeevan Jyoti award 2019 and with Achievers Award 2019 by Union Health Minister Dr Harshvardhan.
He spearheaded a social campaign among school childrens (5000 till date) on viral hepatitis elimination (Know Hepatitis-No Hepatitis) and among the public for preventive, promotive holistic health (Living Initiative with Fresh Energy - LiFe). Actively involved in patient and public welfare being the founder of Indian Liver Patient Foundation (ILPF). During COVID his team able to provide uninterrupted 24 hours tele-medicine services, mask, sanitizer and welness sessions. Currently started an affordable health initiative -SATHI by his team of doctors.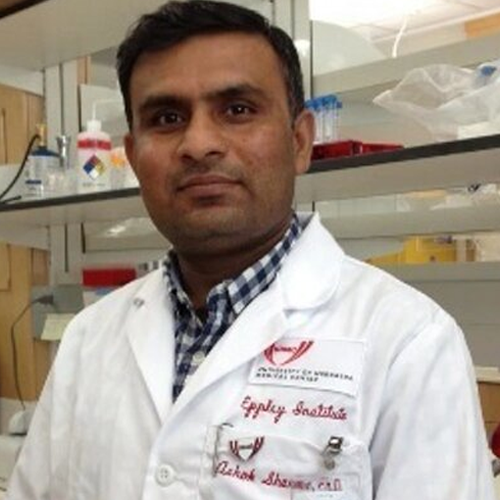 Ph.D Additional Professor, Department of Biochemistry, National Cancer Institute-India AIIMS, New Delhi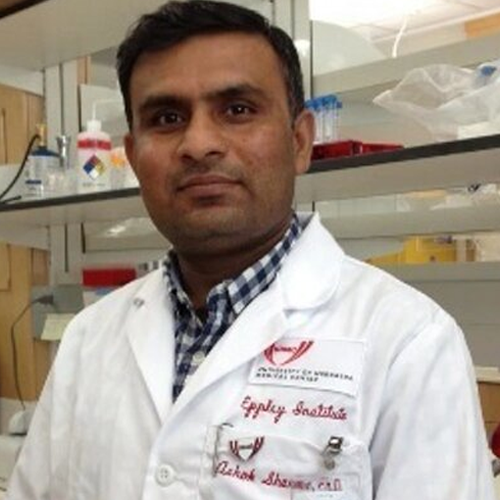 Ph.D Additional Professor, Department of Biochemistry, National Cancer Institute-India AIIMS, New Delhi
Dr. Ashok Sharma is Additional Professor in Department of Biochemistry and Posted in NCI-India/AIIMS Jhajjar Campus, AIIMS, New Delhi. He received PhD in Cancer biology at Department of Biochemistry at All India Institute of Medical Sciences (AIIMS), New Delhi, in 2009. He is recipient of multiple awards including prestigious "DBT-Ramalingaswami fellowship" and "DST-Ramanujan fellowship" awards from Govt. of India.
In 2009, he joined the Vanderbilt Medical Center, Vanderbilt University, Nashville, TN USA as a postdoctoral fellow, and worked on tight junction proteins (claudins) and their role in regulation of cell migration and epithelial-mesenchymal transition (EMT). In 2012, he joined the group of Adam R Karpf at Eppley Institute, UNMC, as a senior postdoc and  worked on Cancer-Testis/germline antigen POTE, Epigenetic mechanism of regulations and biomarkers. He got expertise in Epigenetic & Gene regulation from He has published multiple research articles, abstracts in national and international journals. He is actively involved in ePG-Pathshala, an MHRD, National Mission on Education through ICT (NME-ICT) venture to develop e-content at postgraduate level that will help to improve the education system in India. Dr. Sharma has been the principal investigator and co-investigator in multiple projects for gynecological cancer. He is the coordinator for Indian Cancer Research Consortium as well as member of National Consultation for strengthening cancer screening intervention. Dr. Sharma has been actively involved in establishing the "DBT-AIIMS/NCI-India Translational & Clinical Research Partnership Center" as PI with the help of DBT, GOI,  as well as Early Detection Research Network (EDRN) at NCI-India with collaboration with EDRN-NCI-USA.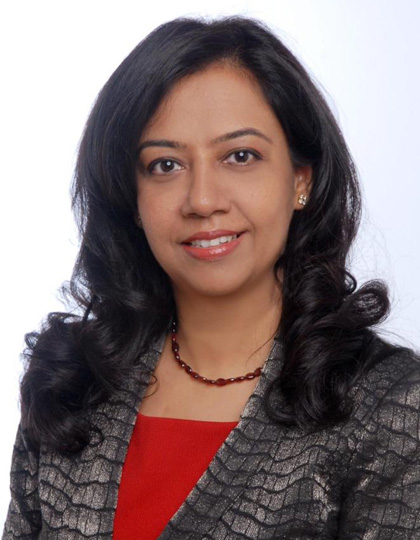 President, South East Asia GEC Media Group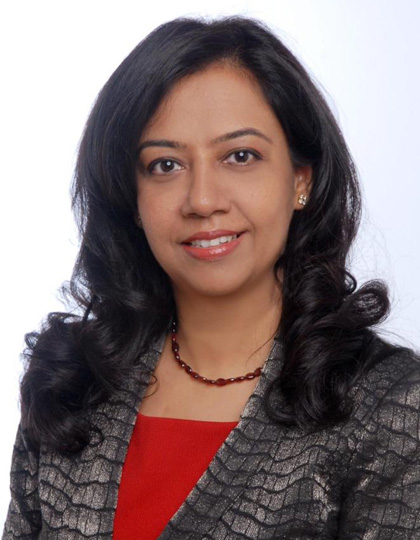 President, South East Asia GEC Media Group
Malavika pushes for Adapt2LEAD Business and People Transformations. Her career embodies and signifies milestones that have made her a strong advocate for Adaptability.
Malavika has a successful track record of about two and a half decades in Sales, Service Delivery, Customer Experience, Change, Culture development for influencing success of executives to drive business excellence. She inspires people with her engaging style. She has coached and conducted programs in Leadership, Service, and Sales for Business Transformation across industry domains of IT, Telecom, Logistics, Pharmaceutical, Aeronautic, Finance and Banking, Hospitality and Manufacturing.
She has lived and worked in China, US, Singapore, and India. She has versatile corporate experience in conceptualizing, developing and executing Sales, Key Account Management, Marketing and Service and Change Management strategies across varied industry giants; like Reliance, DHL and Essar.
She is a certified Management Consultant for Service Excellence, also a Certified Neuro-Linguistic Programming NLP Master, and a Certified Language and Behaviour Profiling Consultant
Malavika is founder, Areta Biz Solutions, a boutique Leadership and Service Consulting firm, with Clients in Asia-Pacific and Middle East. As President, GEC Media Group, Malavika pushes for a next generation media that stands strong to be committed, responsible and passionate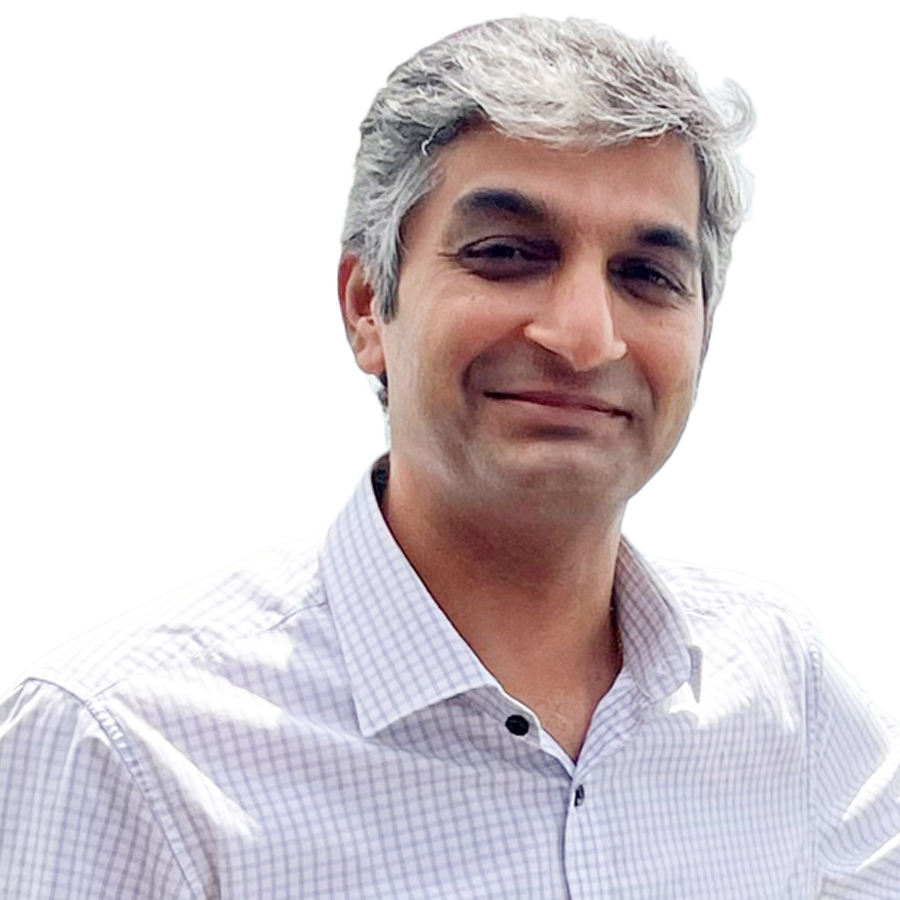 Malavika Shanker, President, South East Asia GEC Media Group
Santosh Nair, Head of Innovation and Process Consulting, APAC Siemens Healthineers
Ability and Inability of Artificial Intelligence on Transforming Health care
Prof. Dr Ashok Choudhary, Clinical Lead and Senior Consultant, Dept. of Hepatology, Gastroenterology & Liver Transplant, Naryana Superspeciality Hospital, Gurugram (Haryana)
Digital Health Transformation through AI: Current prospective in India
Dr. Sushil K. Meher, Head IT Health, AIIMS
Clinical Application of AI in Genomics - Current State and Future Directions
Dr. Ashok Sharma, Ph.D Additional Professor, Department of Biochemistry, National Cancer Institute-India AIIMS, New Delhi
Santosh Nair, Head of Innovation and Process Consulting, APAC Siemens Healthineers